Manoir des Granges,
56330 Bieuzy Lanvaux,
France.


Marine Photography

eMail:christel.clear[at]wanadoo.fr

Tel:+33 (0) 2 97 56 07 23
Fax:+33 (0) 2 97 56 07 26
---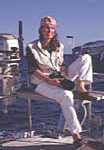 In the 21 years since Christel and Nigel Dowden created their picture library, Christel clear Marine Photography has become a major source of images for international publishers, advertisers, designers and agencies who seek the very best in marine photography.



Christel has photographed many of the major yachting events around the world from big boats to dinghies and the library represents all aspects of leisure watersports and of people - just generally - messing about in boats. Nigel is a freelance writer supplying articles to publishers around the world on the subject of sailing - backed up by images from the library.

Sailing is perceived as an important 'green' sport as well as a healthy, team building activity and the pictures within the library do much to illustrate these facts.

Apart from sailing, the library is also able to supply a wide range of water related subjects including coastal scenes, seascapes, ports and harbours, commercial shipping etc.



After covering sailing events throughout the world, the library has a small but interesting travel section.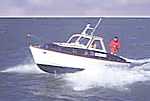 The latest section on Angling has grown following the publication of Nigel's' book on the history of fishing tackle.

The collection now consists of more than 70.000 images on both 35mm and 645 formats.

Originally based close to Britain's premier sailing grounds at Hamble, the library is now located a short distance from the spectacular coast of southern Brittany and the French sailing Mecca of La Trinite sur Mer.

Welcome to the 'Christel clear' Website.
Nigel Dowden is a member of the Yachting Journalists' Association.
Christel Dowden is a Master Photographer.